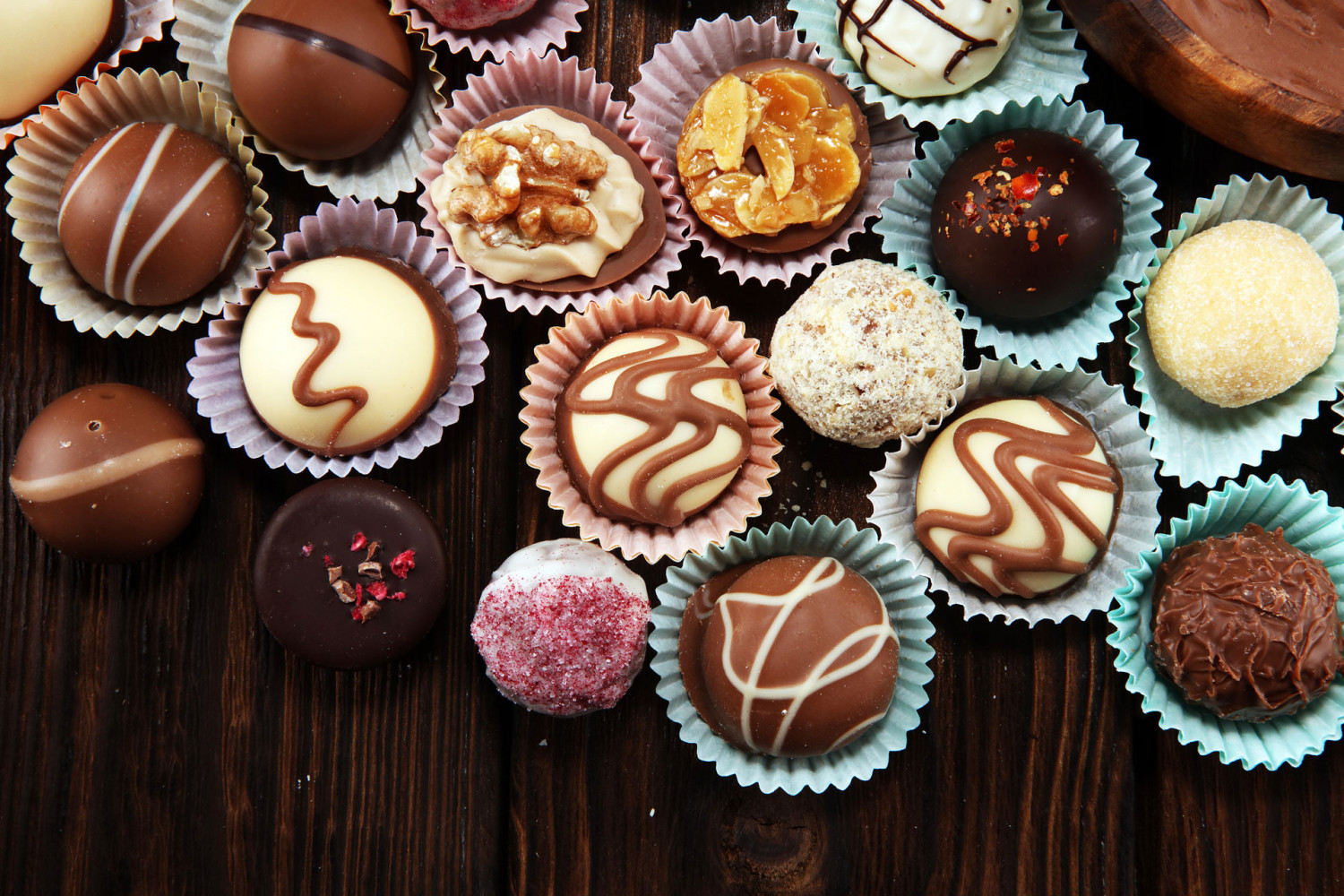 Satisfy Your Chocolate Craving
Take a bite out of our delicious, hand-made chocolate treats


Take Your Taste Buds on a Trip to Chocolate Town
Come by our shop to browse our wide selection of sweet treats
Chocolates Galore has been serving up all kinds of chocolate delicacies for nearly three decades. With over 100 different combinations of one-of-a-kind hand-made treats to choose from, you're bound to find something that'll have your taste buds begging for more. We use the purest ingredients to make fresh chocolate candies daily. Plus, we offer a wide variety of delicious ice cream options.

Having trouble finding us? Our local chocolate shop is located in the same building as Finish Line Pizza. Visit us today at 620 State Rd. in Vassar, Michigan. We look forward to seeing you.
Take a peek at what we're crafting in the kitchen
Looking to stock up on desserts for a holiday party or wedding? Do you want to satisfy a late-night craving? Whatever your motivation may be, you can count on Chocolates Galore to provide you with a delicious variety of homemade candies.

We sell all kinds of chocolate treats, including:

Barks
Caramels
Clusters
Creams
Pretzels
Truffles
Peanut butter delicacies

Come by our shop today to try one of our many hand-made chocolate candies.

Call 989-882-9494 to find out more about our products.
The best homemade chocolate I've ever had!!!! I highly recommend everything.
Great place for pizza, ice cream and chocolate. Perfect for gifts!
Amazing candy & very kind employees. I can't wait to return!